MAKE A JOYFUL NOISE UNTO THE LORD!
Our wonderful music ministry is a strong, vibrant program made possible by people like YOU who want the opportunity to participate.
Are you interested in singing or ringing?
New members are welcome, and at any time throughout the year!
Haven't been in a choir since "way back when"?
That's okay! We are teachers and conductors with lots of experience AND current members love to help new folks!
Does the Bell Choir ring every week?
We ring our beautiful bells during worship once a month.
What if I need to miss a rehearsal or a Sunday service?
Absolutely no problem, that happens during the year for many of us. Travel, work conflicts, illness etc.
Do I need to purchase my music?
No, we buy music through the music budget and we have an extensive music library.
How often do the choirs rehearse?
Rehearsals are Thursday evenings. Bell Choir at 6:00PM and Chancel Choir at 7:30PM.
I want to join a choir! Who do I contact?
Chancel Choir: Sara Phelps
Bell Choir: Wendy Valeri
My kids like to sing! What about a Children's choir?
Stay "tuned" – it is in the works!
Blessing and peace from your music staff!
Sara Phelps ~ Director of Music
Michael Havay ~ Organist/Accompanist
Wendy Valeri ~ Handbell Choir Director
Johnson Tracker Organ
We are very proud of our historic Johnson Tracker Organ, that arrived in town in 1961 and was installed in the church in January 1963. It is one of fewer than 200 Johnson tracker organs that remain in use today.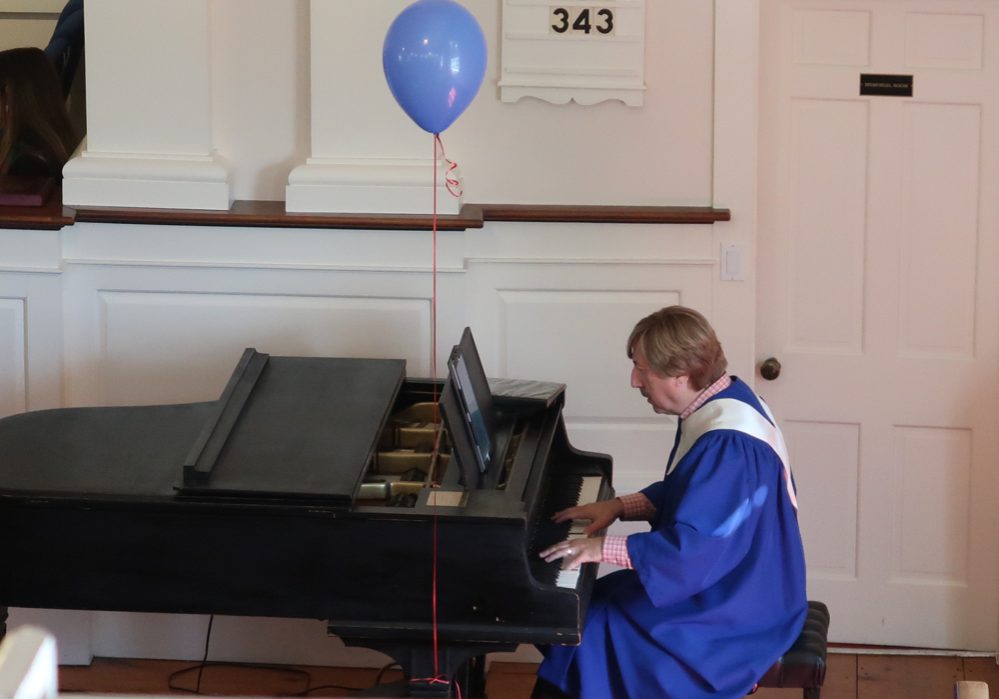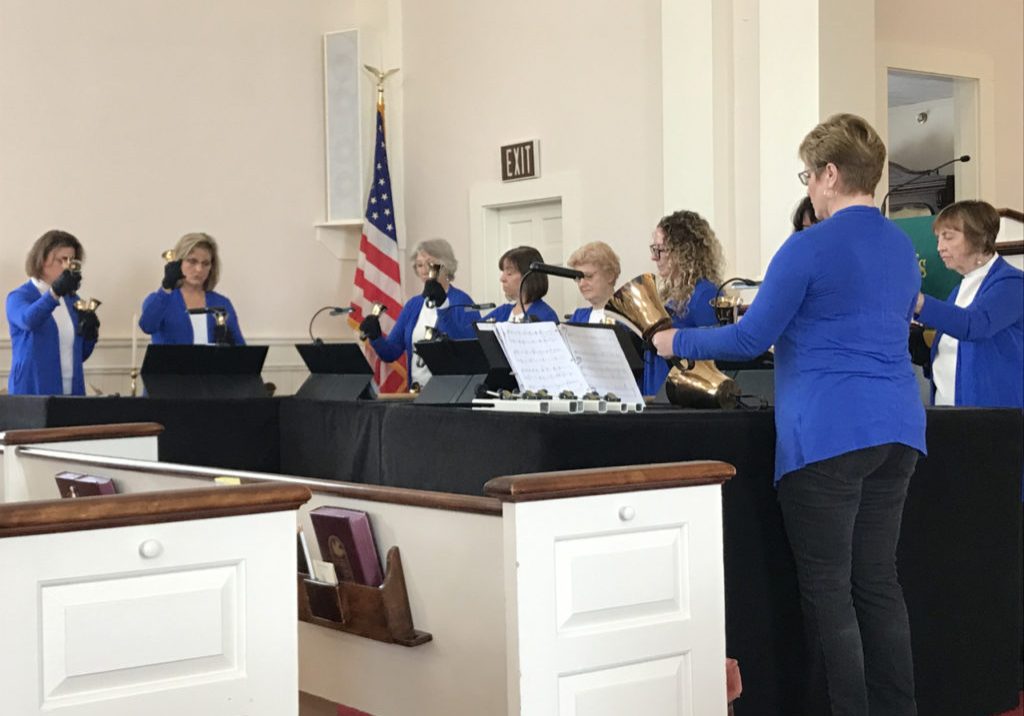 Please consider a donation to the Willard Parker Fund today!
Willard was the youngest of seven children of George and Mary Parker, the fifth generation to be born and raised on the family farm located on the Amherst-Merrimack border at Baboosic Lake.  As an adult, he and his sister Ann, ran the Hotel Geneva - an 18-room lodge on Baboosic Lake - until early in the 1960's when it burned to the ground during a snow storm. In the winters, Willard managed the British Colonial Hotel in Nassau, Bahamas.  Following the sale of the family farm to a sixth generation Parker, Willard spent his remaining winters in Florida and summers in Amherst until his death on May 18, 1966.
His deep love of classical music inspired him to leave $1,000 in a bequest to this church to sponsor young musicians and soloists. Over the years, the fund has grown, allowing us to sponsor musicians for holidays and special occasions, restore our historic Johnson Tracker Organ, and to purchase related items such as choir robes.
We are indebted to Willard Parker for the generous gift which launched this fund, and we take this opportunity to ask for your help in continuing this wonderful tradition. Donations can be made at any time of the year, payable to The Congregational Church of Amherst, indicating Willard Parker Fund on the memo line. For your convenience, donations can also be make through our Online Giving page.
We thank you for your generosity in helping us grow and strengthen our Music Ministries.