Community Suppers - ALL ARE WELCOME!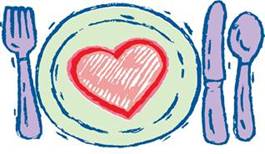 We are THRILLED to announce that we are starting up the Community Suppers again, for the first time since we suspended them in 2020 due to COVID. We will be hosting a Spaghetti Supper at our church on Tuesday March 28th from 5:30-6:30pm.
Our mission is to provide healthy food and friendship for all in the local community. Meet new friends and enjoy a tasty meal! Fun, food, and fellowship are guaranteed!
Upcoming Supper:
Tuesday, March 28th 5:30-6:30 pm
CCA Suppers are held at our church in our Community Room, 11 Church St., Amherst, NH 03055