How does our Church School work at CCA?
Church School at CCA is a 9-month program dedicating to giving our youth a foundation of faith through learning, play, service, and relationship with one another. From September to June, dedicated groups of teachers and advisors help our children grow by offering developmentally appropriate lessons about God, the Bible, and our Christian service in the world. Each year, the Church school has a theme that guides learning and missions throughout the program year.
Our youth enjoy the first part of the worship service with their families. About ten minutes into worship, the children are invited forward to participate in Children's Time, a short "children's sermon" with the pastor or another adult. After children's time, children move to their classrooms for activities with their teachers.  Church school activities continue until approximately 11:15 am, after which parents can meet children in their classrooms or in the community room during fellowship time.
Church school children are involved in many events throughout the year, including Rally Day, 3rd Grade Bible Sunday, Thanksgiving Mission, the Christmas Pageant, Communion Education, Scripture Sunday, Children's Sunday and SO many more!
To register your child for church school, Simply fill out a registration form any Sunday morning before worship or contact Larissa Riley. You can also download and print the Church School Registration Form. The program runs during the school year from "Rally Sunday" in early September until "Children's Sunday" in early June. New children are welcome to join at any time during the school year. CCA's safe-places policy requires each child to be registered for church school, even if they only attend occasionally.
For more information about our church school program, contact our Church School Coordinator, Larissa Riley.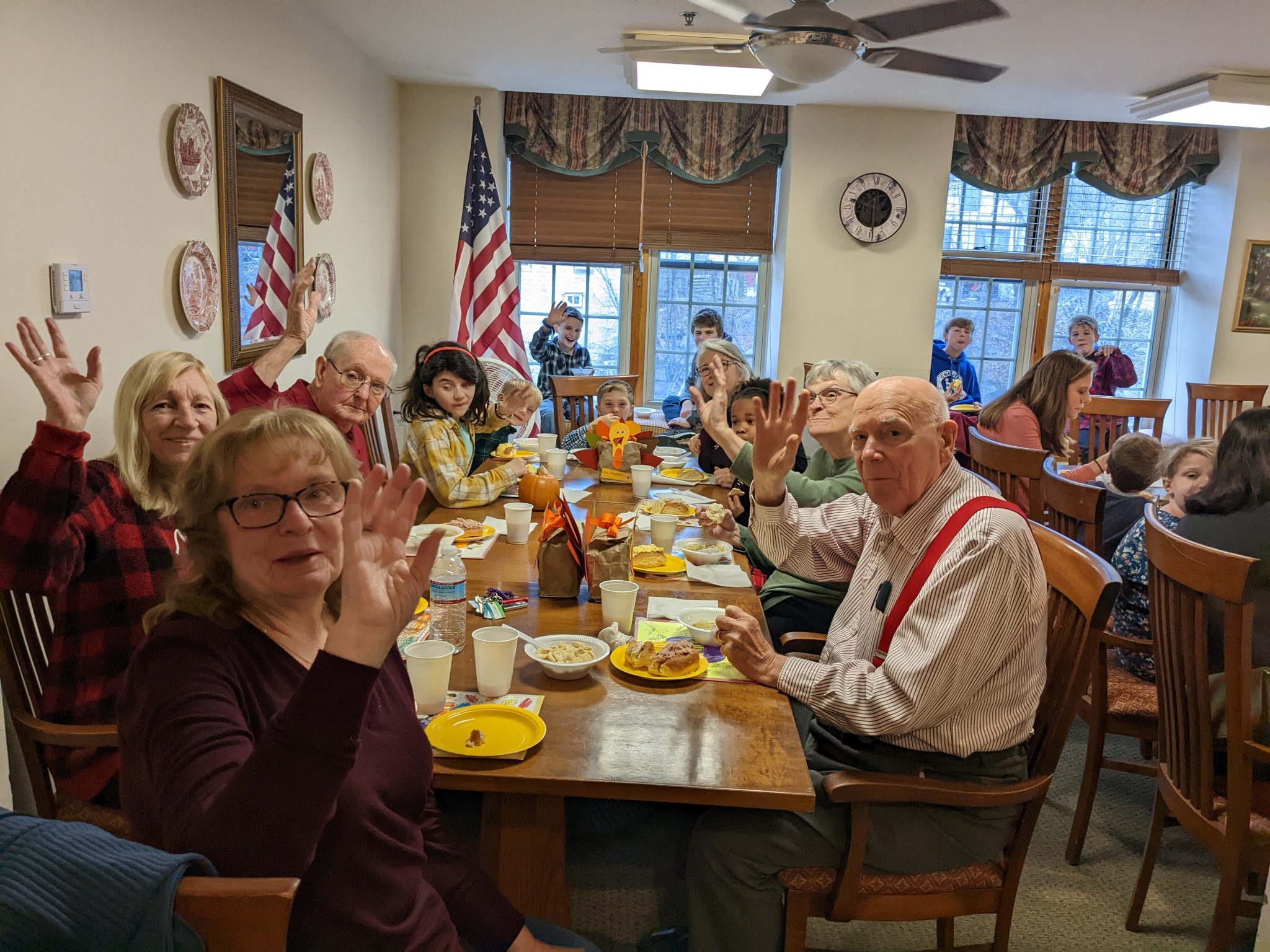 Middle School Youth Group (MSYG)!
At a time in life when most tweens are struggling to figure out who they are, what they like, who to be friends with, and what to believe, MHYG is a sacred space to learn, grow, and have fun. MHYG offers kids a safe place to explore their spirituality, form deep relationships, and let loose through fellowship, games, check-ins and sanctuary time.
ALL fifth, sixth and seventh graders are invited—whether or not they attend CCAmherst! MHYG kids are always welcome to bring friends. MHYG meetings are the 1st Sunday of the month from 2pm-4pm - and check the Upcoming Events page for details. Contact Pastor Kevin for more information.