The Church School wishes everyone a joyous Christmas and a happy and healthy New Year!
Winter Term begins November 29, the First Sunday in Advent. If you have signed up for the Fall term, you do not have to sign up again. First timers please Sign Up Here, it is never too late, and you are invited to sign up any time during the church school year.
View the Church School Christmas Pageant Online!
Church School 2020 Winter Term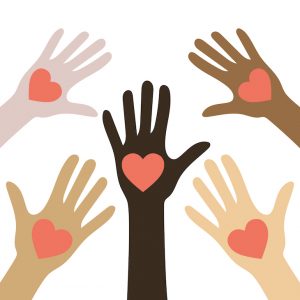 Be The Church - Reject Racism! Church School presents January's lessons bringing the message of rejecting racism through God's promise, a gift to mankind. The birth of Jesus brings hope to man of a world where we all live in peace.
January's Brown Bag lessons are created by Sue Werst and delivered by Vicky Leknes.
Church School Brown Bag Lessons
Church school is offered through innovation! Church school lessons are available for children in grades Pre-K through 4, related to the lectionary for each Sunday's worship. To receive a lesson each week, SIGN UP HERE. You only need to sign up once for the school year, recording your family's name.
There will be a brown paper bag for your family containing the lesson and activity/activities in a large Tupperware container at the back entrance to the building (under the overhang). Once signed up, your family will receive information and activities for all lessons. (However, knowing that returning to school can be stressful, please know that your family is under no obligation to complete the lessons. By all means, their use is at your discretion.)
How does our Church School work at CCA?
Church School at CCA is a 9-month program dedicating to giving our children a foundation of faith through learning, play, service, and relationship with one another. From September to June, dedicated groups of teachers and advisors help our children grow by offering developmentally appropriate lessons about God, the Bible, and our Christian service in the world. Each year, the Church school has a theme that guides learning and missions throughout the program year.
Children enjoy the first part of the worship service with their families. About ten minutes into worship, the children are invited forward to participate in Children's Time, a short "children's sermon" with the pastor or another adult. After children's time, children move to their classrooms for activities with their teachers.  Church school activities continue until approximately 11:15 am, after which parents can meet children in their classrooms or in the community room during fellowship time. We offer church school classes for children in pre-K and kindergarten, first and second grade, third and forth grade, and fifth through seventh grade.
Church school children are involved in many events throughout the year, including Rally Day, 3rd Grade Bible Sunday, Thanksgiving Mission, the Christmas Pageant, Communion Education, Scripture Sunday, Children's Sunday and SO many more! For more information, reach out to Marilyn Gibson to sign up for the church school newsletter.
To register your child for church school, please follow this link and complete the form online: CHURCH SCHOOL REGISTRATION FORM. CCA's safe-church policy requires each child to be registered for church school, even if they will not attend for the entire program year. Please register your child today!
There is always a need for teachers and volunteers to assist in our Church School Classrooms. We welcome all those eager to be part of our vibrant, busy program. To become a volunteer with our church school program, begin by filling out the CHURCH SCHOOL VOLUNTEER FORM or contact Marilyn Gibson (603-673-3231 ext 20)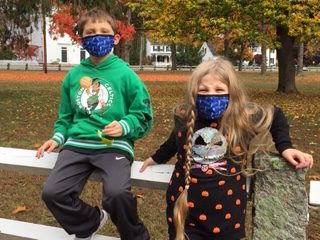 Middle High Youth Group (MHYG)!
At a time in life when most tweens are struggling to figure out who they are, what they like, who to be friends with, and what to believe, MHYG is a sacred space to learn, grow, and have fun. MHYG offers kids a safe place to explore their spirituality, form deep relationships, and let loose through fellowship, games, check-ins and sanctuary time.
ALL fifth, sixth and seventh graders are invited—whether or not they attend CCAmherst! MHYG kids are always welcome to bring friends. MHYG meetings are posted on the calendar - check the Upcoming Events page for details. Contact Pastor Kate or Church School Coordinator Marilyn Gibson for more information.