Prayer Shawl Ministry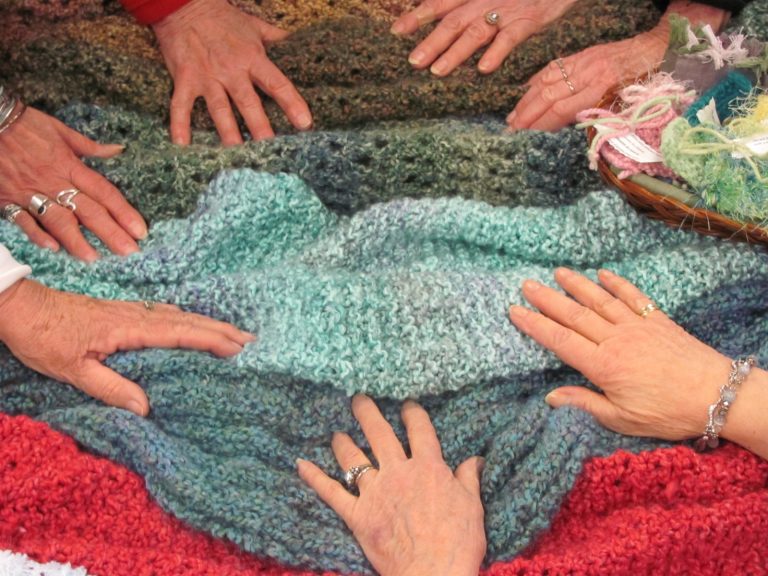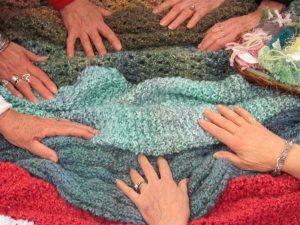 This ministry meets once a month, on the fourth Tuesday, at 1:00 pm in the parlor to share projects and good fellowship. From its beginnings in 2003, the group has created, bundled with prayers and love, and delivered hundreds of shawls to church members, friends and family in need of peace and comfort. This is very much a local group, but we share in a national effort.
Shawls created under this ministry reach out to those in need of comfort and solace, as well as in celebration and joy. Many blessings are prayed into every shawl.  For more information about the ministry and its origins, patterns and wools, prayers and much more, visit www.shawlministry.com
If you are interested in joining us or knitting at home, contact Carol Lyon (603) 672-0100. You don't have to be an expert; the first thing Carol ever knitted was a prayer shawl!