First and Third Wednesdays of every month until February 19
10:00 am - 11:30 am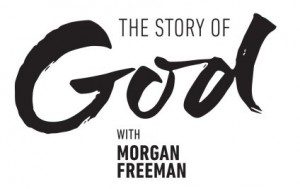 NEW Adult Ed Series
Begins Wednesday, September 18th
10:00-11:30 a.m. in the Parlor
Who is God for Christians? For Muslims? For Jews?
Do Hindus and Buddhists have a conception of God?
What do our many world religions have to say about heaven and hell, sin, and the existence of evil?
How do we explain miracles, visions, and other divine encounters?
Where is God found in our world's most sacred places and texts?
We'll explore these and other questions in Season Two and Three of THE STORY OF GOD – the popular series produced by the National Geographic Channel (we watched Season One a few years ago and it inspired many wonderful and thoughtful conversations!)
Hosted by the actor Morgan Freeman, we'll travel around the world and learn about the differences and similarities in our world's religions and how they each tell the story of God for their believers.
The format for each 90-minute session includes a 45-minute video presentation and a discussion facilitated by Pastor Maureen.  This series has 9 episodes, which we'll watch from September to February, meeting every 1st and 3rd Wednesday at 10:00 a.m. All are welcome!
The Story of God – Series Schedule
Wed, Sept 18 – "The Chosen One"
Wed, Oct 2 – "Heaven and Hell"
Wed, Oct 16 – "Proof of God"
Wed, Nov 20 – "Search for The Devil"
Wed, Dec 4 – "Gods Among Us"
Wed, Dec 18 –  "Visions of God"
Wed, Jan 15 – "Deadly Sins"
Wed, Feb 5 –  "Divine Secrets"
Wed, Feb 19 –  "Holy Laws"
For questions or more information please contact Pastor Maureen