Christmas Gift Drives 2020
The holiday season is fast approaching and World Service will be hosting our annual Christmas Gift drives again this year, with some definite twists!  Due to this crazy pandemic, all of the signups for our Christmas Drives will be virtual, using SignUp genius.  There are several ways you can help, both with gift cards and personal shopping. We are hosting drives for the following organizations. When you signup for a gift/gift card on our online SignUp Genius tool, you will receive a confirmation email with specific instructions for shopping, wrapping, and drop-off locations.  Each drive has their own requirements so we will make sure you have all the information you need. THANK YOU!

Deadline November 12th
Last year SHARE served 422 children and many single adults through their Christmas drive – we are excited to help them again this year!
SHARE has requested donations of gift cards this year. These will be used by the families to purchase the specific gifts. The World Service team has pre-purchased the gift cards through our SUCCESS program, to help both SHARE and the church at the same time!
Please use the link below to donate to this special program: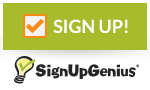 Details Coming Soon
Formerly Anne-Marie House
Crestwood Home Gift Drive